To put it simple, Highland Hospital's staff is topnotch. Made up of dedicated, experienced, compassionate individuals, the Highland team is ready to help you or a loved one connect with the services and treatment options that will serve you best. Learn more about our leadership team below.
Nadine Dexter
CEO
Nadine Dexter joined Highland as Chief Executive Officer in September 2021 and has more than 40 years experience in behavioral healthcare. She received her Bachelors of Science in Nursing (BSN) from the University of Iowa and her Masters of Science in Nursing (MSN) from The University of Kansas. Nadine carries a Psychiatric Nurse Practitioner-Clinical Nurse Specialist (APRN/CNS) in the state of Kansas. She has dedicated her entire career to the field of mental health and has experience in all facets of psychiatric nursing and healthcare leadership. Working as a staff nurse, charge, night supervisor, director, academia, chief nursing officer, and CEO, she truly understands the challenges and fulfillments of not only serving individuals in need but also contributing to the development the professional field. She loves to teach and has hosted a few radio shows in an effort to decrease the stigma so often affiliated with mental illness. Nadine and her husband of 40 years relocated to WV from the Mountain West and are enjoying the magnificence of this great region.
Veronica Marin
CFO
Veronica Marin joined Highland as the Chief Financial Officer in December 2021 and has more than 16 years of experience in healthcare finance and administration. Veronica is originally from Phoenix, Arizona, and earned her Bachelors of Business Administration from Western New Mexico University in May 2000 and her Masters of Business Administration in May 2002, also from Western New Mexico University. Veronica later went on to earn her Masters in Accountancy in May 2009 from Arizona State University. Prior to joining the Highland team, she worked in finance and administrative roles at four different healthcare facilities across the country. Veronica, her husband, Chris, and their three children, Kaitlyn, Korri and CJ, currently reside in Charleston and enjoy the outdoors, sports, art/music, family, and traveling in their free time.
Amy Stricker
Director of Human Resources
Amy Strickler joined Highland as the Director of Human Resources in September 2020. She was previously director of HR and payroll manager at A Brighter Avenue in Arizona, senior benefits analyst at Riverside Health Systems in Virginia, and senior HR generalist and payroll manager at USI in Virginia. She has 10 years of HR experience and 25 years corporate experience. Amy has both an MBA and an MHRM from American Public University in Charles Town, W.V., and an undergraduate degree from University of Charleston in Charleston, W.V. She also holds a Senior Professional in Human Resources Certification (SPHR).
Amy's spouse is retired military, so she has been afforded the opportunity to live all over the United States, with her favorite assignment in Hawaii. She resides with her family and animals on their beautiful farm.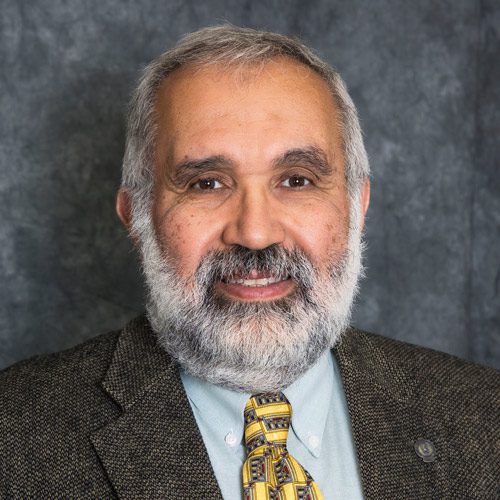 Hussein E El-Khatib, MD, DFAPA
Chief Medical Director
Dr. El-Khatib graduated from Ain Shams University in Cairo, Egypt, and completed his residency in internal medicine and behavioral medicine and psychiatry at Charleston Area Medical Center/ West Virginia University. He served as an assistant professor at Marshall University, worked at Mildred Bateman Hospital (previously known as Huntington State Hospital), and Cabell Huntington Hospital. He had a private practice from 1998 until 2020; was chief of psychiatry at Thomas Memorial Hospital; worked at Holzer Medical Center in Gallipolis, Ohio, as medical director for the Geri/Psych unit; and has been serving as chief medical officer at Highland Hospital since May 2019. He is board certified in general psychiatry, addiction psychiatry, and consultation-liaison psychiatry (psychosomatic medicine). Dr El-Khatib has served as the chairperson of the WV American Psychiatric Association for the past seven years, was the former president of the WV-APA, and is a Distinguished Fellow of the APA. In his free-time, he loves outdoors, hunting, photography, social media, computers, music, and reading.
Kathy Cline
Chief Nursing Officer
With more than 40 years in healthcare and 30 years as a Registered Nurse, Kathy comes to Highland Hospital with a wide range of experience. She has been a surgical technician and nursing assistant, professor of allied health and different levels of nursing education, served in academic administration, worked at different levels of nursing and management, and served as a healthcare consultant including work as a State and Federal surveyor, for many years. Her greatest career accomplishment was obtaining her Doctorate of Nursing Practice. Working toward better nursing processes and systems have been a dedicated project throughout her career.
Originally from Huntington, W.V., Kathy has been to many places to work and live but West Virginia and behavioral health is right where she wants to be.
Brad Story
Director of Business Development
Brad Story is a lifelong resident of W.V., received his B.A from West Virginia University, and is currently working on his masters in Healthcare Administration. Brad began working in the behavioral health field at the age of 18 and fell in love with providing services to people in need. He has held a variety of healthcare leadership positions, most recently with ResCare where he was a regional director of operations for the state of West Virginia. He joined the Highland team as Director of Business Development in February of 2021. He enjoys kayaking, golfing, WVU sports, and traveling.
Jean O'Neal
Director of Quality and Risk Management
Jean has over 25 years' experience working in the behavioral healthcare industry, having started her career as a behavioral health tech after graduating from the University of Central Florida in 1987. She later moved into a position as a program manager, then substance abuse counselor, then into Quality and Accreditation. Jean has served as the Director of Risk Management and Performance Improvement in several UHS and Acadia Healthcare facilities since 2014 and most recently worked at University of Florida Health as the Director of Quality and Risk Management of their Psychiatric Hospital. Jean and her husband, Don, relocated to the Charleston area from Ocala, Florida, and are looking forward to exploring the natural beauty West Virginia has to offer!
Katie Hackney
Director of Clinical Services
Katie Montana Hackney is a native of Charleston, West Virginia. She graduated from West Virginia University in 2013 with a Bachelor of Science in psychology and began her career with Highland Hospital the very next day. While working full-time as a case manager and psychometrician, Katie obtained her Master of Arts in psychology from Marshall University in 2016. For the past eight years, Katie has served in various roles at Highland Hospital, including case management, therapy, psychometrics, therapy supervision, and program management. She has served as the director of clinical services since 2019. Her passion is ensuring the deliverance of quality care to all who seek help. She enjoys the outdoors, her pet horses and dogs, Mountaineer football, and her family.
Chad Clagg
Admissions Director
Chad Clagg is a WV native. He attended Marshall University and obtained his Bachelors in Psychology and later obtained his Masters of Health Administration from Ohio University. Chad has over 20 years of experience working in the WV behavioral health system. He spent the past 16 years with St. Mary's Medical Center, primarily overseeing their behavioral health admissions and discharge planning. Chad joined Highland Hospital as the Intake Director in September 2021. He enjoys spending time with his family and dogs, traveling, and the outdoors.